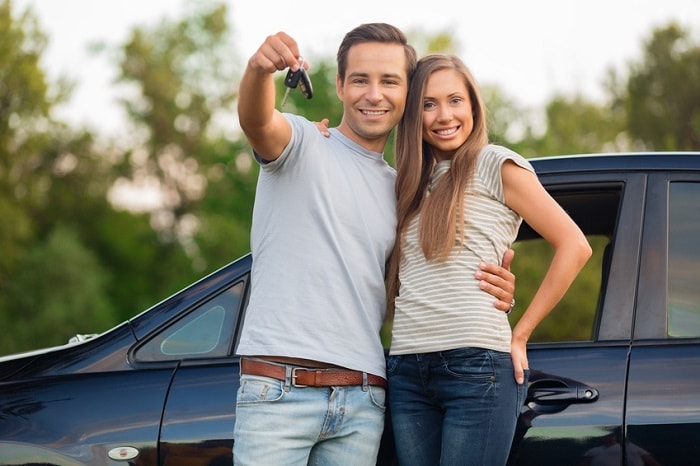 Proud and excited are often two of the words used to describe the feelings people have after purchasing their first vehicle. Many customers come to our Barneveld, WI Chrysler dealership because of our experience working with first-time buyers, so don't worry if this is your first time buying a new Jeep® model.
Before you ever step foot inside any dealership, it's imperative that you do your research. First, consider all of the things you want from your vehicle. For example, an SUV provides plenty of room for your family and because of its higher stance and all-wheel or four-wheel drive capability, it gives you more confidence on the road. Once you have an idea of the tasks you will need your vehicle to perform, you will be able to narrow down the type of ride you're looking for. It then becomes much easier to find a couple models you're interested in and come into Ubersox of Iowa County to see them in person.
We think you're making the right decision by purchasing your first vehicle from our dealership. Looking for something a bit more affordable? Our staff will be happy to help you search through our extensive inventory of used cars for sale. Our staff doesn't forget about you once you drive off our lot, either - we can also help you with the maintenance of your vehicle to ensure you're driving smoothly and safely for years to come.
We proudly serve the residents of Barneveld and Dodgeville, offering top-quality customer service and a variety of vehicle options. Our extensive inventory of new and pre-owned vehicles makes it simple for even those on a tight budget to find their next car, SUV, or truck. Our customers have made us their go-to dealership, and we are proud to provide great service to everyone that visits our dealership near Madison, WI. We are happy to answer any and all questions you may have and set you up on a test-drive so you can decide which of our great models is best suited for your lifestyle, taste, and budget.
Test-driving a vehicle is an absolute must so you can see how it feels as you drive it. This allows you time to ask any questions you still have to make sure you're 100 percent confident that you're purchasing the right Chrysler van, Dodge sedan, Jeep SUV, or RAM truck for you.

Whether this is your first time purchasing a car or you are a veteran car buyer, head into Ubersox of Iowa County in Barneveld and take a look at our extensive inventory of new cars for sale. Our dealership is conveniently located at 102 Commerce Street so it's simple to stop by at your convenience. We look forward to helping you purchase your first vehicle from Ubersox of Iowa County!